UNA NEWS LETTER – July – December 2015
President of the seventieth session of the United Nations General Assembly
On 15 June 2015, the United Nations General Assembly elected Mogens Lykketoft of Denmark to serve as the President of its seventieth session, which runs from September 2015 to September 2016. At the time of his election, Mr. Lykketoft was the Speaker (President) of the Danish Parliament, a position he has held since 2011. Mr. Lykketoft is an economist by training and a veteran parliamentarian and government minister. As chairman of the Social Democratic Party from 2002 to 2005, he was also the opposition leader in Parliament. A Cabinet Minister for a total of 11 years – beginning in 1981, when he was Minister for Taxation – Mr. Lykketoft served most recently as Foreign Minister, from 2000 to 2001. Earlier, as Finance Minister from 1993 to 2000, he spearheaded economic reforms that led to a rise in employment rates and a strengthened economy. During the same period, Denmark, which has traditionally been an active supporter of international development efforts, dramatically exceeded its development assistance targets.
Read more ……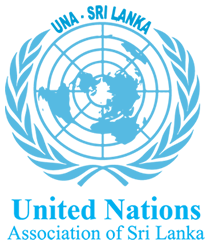 United Nations Association of Sri Lanka.
The National Secretariat General
39/1, Cyril Jansz Mawatha,
Panadura, Sri Lanka.
Phone : +94 38 2232 123
Email: secretarygeneral@unasrilanka.org