UNA Newsletter – July – December 2018
WFUNA – 42nd Plenary Assembly
42nd Plenary Assembly of World Federation of United Nations Associations (WFUNA) was held in Punta Cana, Dominican Republic from 17th to 21st October, 2018. The Deputy Executive Chairman, HRH Prince, Dato Seri, Ambassador, Deshakeerthi, Dr. Mohamed Marzook Mohamed Rushanudeen, J.P(WI), and his spouse Mrs. Mohamed Nizar Fathima Nazra Rushanudeen, Life Member of UNA were participated.
continue….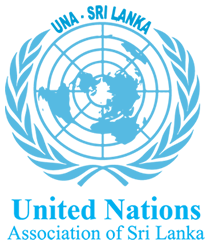 United Nations Association of Sri Lanka.
The National Secretariat General
39/1, Cyril Jansz Mawatha,
Panadura, Sri Lanka.
Phone : +94 38 2232 123
Email: secretarygeneral@unasrilanka.org