COVID 19 Pandemic – Donation of Safety Equipment to the Panadura Base Hospital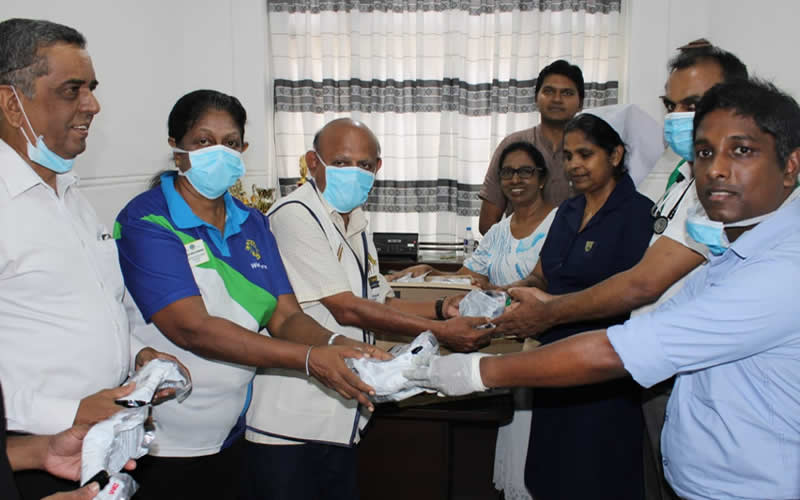 A donation of safety items was made to the Medical Superintendent of the Base Hospital in Panadura for the COVID 19 Special Ward which was set up. These included Boots and Goggles for the Hospital Staff.
Further, a request was made by the Hospital Authorities for 5000 Nos. Disposable Surgical Face Mask since this items is in short supply in Sri Lanka at the moment. The UNA Sri Lanka is also making arrangements to supply a Steam (Hot Water) Washing Machine and Personal Protective Kits for the Staff which is also lacking, in order to ensure their safety as well as Disposable Surgical Mask.
The need to setting up this COVID 19 Special Ward at the Base Hospital in Panadura was as a result of the Panadura Area in Sri Lanka being declared as a High Risk Area.