UNA NEWS LETTER -January- June 2017
Climate Change and Global Warming
-Paris Agreement in turmoil
The Paris Agreement on Global Warming and Climate Change which was adopted in December 2015 with nearly 150 countries ratifying the agreement, is in turmoil due to United States indicating its intention to withdraw from the agreement. This agreement was ratified by President Obama in December 2015. Paris agreement was the final result of the global community agreeing to create a consensus on the need for collective action on Global Warming and Climate Change. Discussions on this topic commenced after the United Nations Conference in Rio de Janeiro in 1990. After a series of detailed discussions the United Nations Framework Convention on Climate Change (UNFCCC) came in to existence in 1995. After further discussions the Kyoto protocol was established in 1997. Nearly 150 countries agreed to this protocol by agreeing to restrict Carbon Dioxide emissions on an agreed formula. Paris Agreement moved a step further in getting individual countries to agree to limit such emissions voluntarily to 2.5% above the past limits.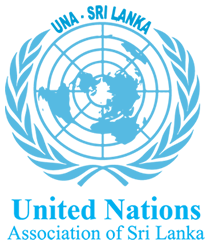 United Nations Association of Sri Lanka.
The National Secretariat General
39/1, Cyril Jansz Mawatha,
Panadura, Sri Lanka.
Phone : +94 38 2232 123
Email: secretarygeneral@unasrilanka.org